Can you believe it's the 12th already?! This month is FLYING by! So I decided I'd better hurry up and finish my Christmas kit. Oh - before I show you the new kit I'd better announce the winner of the $5 GC to my store from my last post. Well, since there was only one post I guess she's the winner! Mel - email me at jenihopewelldesigns(at)gmail(dot)com and I'll send you your gift card.
Okay, now that that business is out of the way, I give you:
Merry, Merry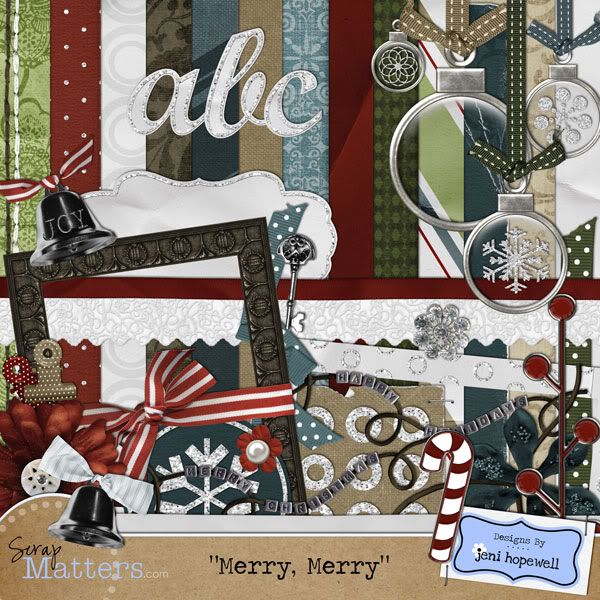 I'm really in love with this kit! It's definitely my favorite now. I know I say that about every new kit, but it's true! Here's what me and my CT did with this kit:
By me:
and two by Stacy:
And I've got a little freebie for you today too.
Well, I've got lots of Christmas projects to work on that I've been procrastinating doing so I guess I'd better get busy. I hope you all have a great weekend!