First of all there's a new Daily Download starting today over at SM. No, I'm NOT doing it again so soon. The Design Apprentices at ScrapMatters are and it is FABULOUS! Here's a little sneak peek: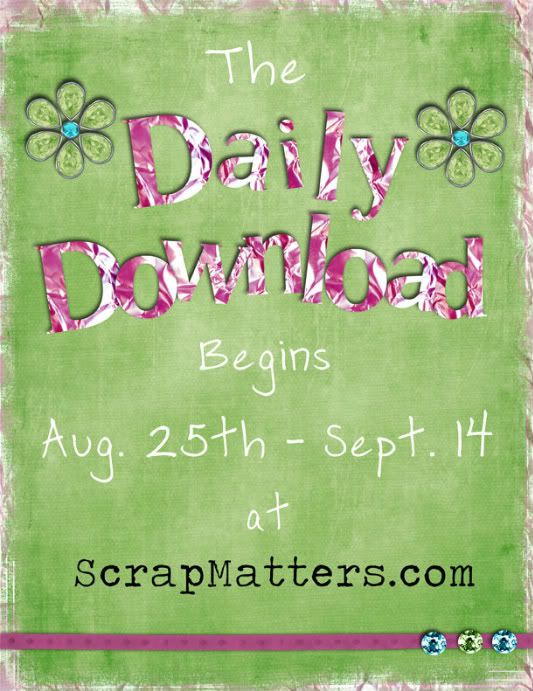 Hurry! The links will expire every 24 hours! Get them
here.

And lastly, I can't believe I forgot to post this over here before I left for vacation! How stupid am I? I did the hybrid project blog post over at SM last Thursday and have a little goodie to share. Check it out
here
.
Enjoy! I'll be back on Friday with a new release and maybe another freebie!