First off, ScrapMatters is getting ready for another Daily Download. All you mom's of boys addicted to video games (or maybe wives of husbands?) you're not going to want to miss it. It's so cool. Check out the SM forum on Monday for the first day!
And next, ScrapMatters is having a Designer Contest. It sounds like so much fun and I can't wait to see all the entries.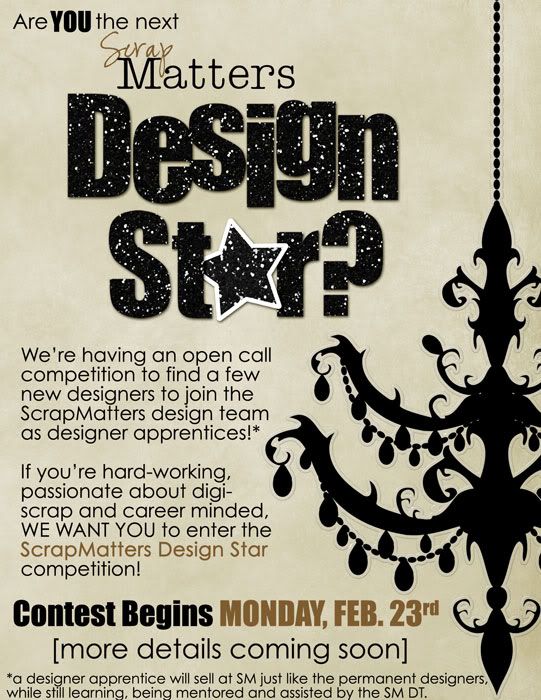 There have been some more details posted in the
SM forum here
. Hope you'll join us in the fun!! The mentoring alone sounds like such a great prize - I wish there had been someone out there to help me when I first started. Especially someone to tell me how sad those first few kits were! LOL!